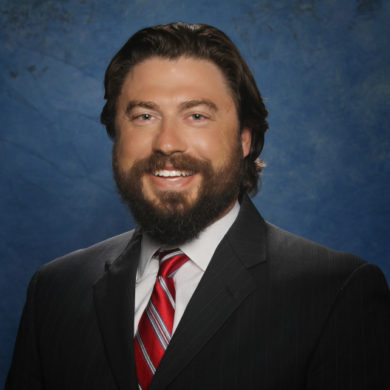 Ben Bain
Vice President - Engineering for Teal System
Benjamin helps ensure the technical excellence of TEAL's solutions with expert evaluation and quality control. As Vice President of Engineering, he reinforces the team's technical agility by continually evolving TEAL's strategy for mechanical system development and application.
Benjamin's fascination with technical design began his junior year of high school, when he attended a career presentation by an aeronautical engineer who worked on the SR-71 Blackbird. Learning about spy plane and fighter jet design ignited his curiosity about the creative, yet practical, ways that science and technology combine. His drive to blend the two fields to solve problems led him to Mechanical Engineering at Louisiana Tech University.  After completing college, a chance encounter with a Principal at Schmidt & Stacy Consulting Engineers, Inc. led him to become an Engineering Consultant in 1996.
Over the next 11 years, he cultivated expertise in mechanical system design, equipment application, and team development for commercial, healthcare, and multifamily projects before transitioning to a Sales Engineer role at Texas AirSystems. A collaborative strategist, his engineering and design expertise generated proactive solutions so that his team could navigate potential issues before they became major challenges. Benjamin's ability to balance team members' strengths with project goals and to establish effective design implementations for a variety of properties enabled him to become Texas AirSystems' Sales Leader. In 2020, his industry knowledge and technical expertise led him to TEAL, where he coordinates the team to combine the art and science of mechanical system engineering to remove obstacles on clients' paths to successful developments.
Outside of his mechanical equipment design work, Benjamin is a member of both ASHRAE and 7×24 Exchange International; he's acted as President of ASHRAE's Dallas Chapter since 2010 and President of 7×24 Exchange's Lone Star Chapter since 2020. He also volunteers with the children's ministry at St. Andrew Methodist Church and enjoys hunting, fishing, cooking, and spending time with his family in his spare time.